Logo UIN LAMA
Logo UIN BARU
Berikut ini kami angkat tulisan dari blog pinara.net yang mana penulisnya adalah seorang mahasiswa UIN berkaitan dengan logo baru UIN yang ada kemiripan dengan "bintang david" berikut ini.., berikan pendapat anda (red)
Ya ini memang pendapat saya saja, akan tetapi sebagai mahasiswa UIN rasanya kok logo yang baru tidak cocok dengan UIN yang harusnya Islami. Logo yang lama memang bisa dibilang kaku dan standar dan butuh perubahan, akan tetapi menurut saya logo baru yang digunakan kurang begitu gress dan nilai filosofinya pun masih bias jauh dari Islam.
Sekarang coba kita lihat logo lama dan logo barunya..
Pada logo lama cukup jelas terlihat bahwa itu adalah logo institusi besar pemerintah dan filosofinya pun jelas, seperti monas, alquran, dan badge nama UIN dengan lengkap sebagai penegasan. Jelas sekali pada logo ini memiliki nilai historis yang tinggi.
Menuju World Class University dicanangkan sebagai moto UIN sekarang ini yang akhirnya membuat logo baru UIN lahir, ya secara filosofi logo UIN yang baru sangat jauh dari nilai dan identitas sebagai kampus Islam, Apalagi sangat jelas bahwa partikel atom yang berwarna emas merupakan lambang Yahudi. Entah kebetulan ataupun tidak akan tetapi jelas sekali bahwa sambungan partikel itu membentuk sebuah lambang bintang david apalagi dilatari oleh gambar bulat berwarna biru, dimana bintang david mempunyai warna dasar biru. Gambar buku berwarna putih dengan garis hijau yang diklaim sebagai filosofi kitab alquran jelas jauh sekali. Bahkan bisa saja saya atau orang lain mengatakan itu adalah buku biasa, koran, kitab taurat, injil, atau kitab yahudi (talmud).
Ya sebagai mahasiswa UIN saya cukup kecewa, saya justru berharap bahwa logo UIN yang baru benar-benar modern dan universal, bukan seperti sekarang yang memicu kontroversial
Jadi saya mau tanya sama pak rektor, anda muslim?
sumber artikel :
http://www.pinara.net/logo-uin-yang-baru-berlambang-bintang-david.html
---
Untuk Lebih Memperjelas maksud penulis tentang "Bintang David, ada baiknya anda menyimak beberapa symbol berikut....
STAR OF DAVID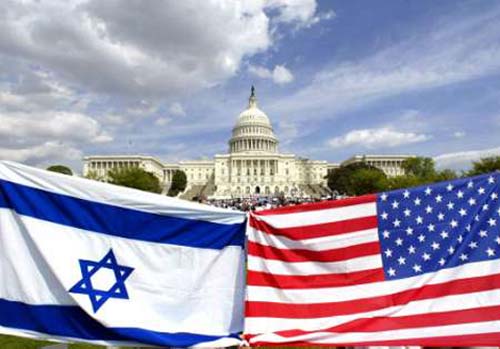 Star of David adalah Lambang Dasar pada Bendera Israel dan Israel adalah saudara sepupu Amerika dan kita semua nyaris tahu persis akan sepak terjang kedua negara tsb.
Bila anda cari di Google dengan kata kunci
STAR OF DAVID
akan anda temui berbagai variasi logo, dan bila anda cari lagi di Google dengan Kata Kunci
ATOMIC LOGO
maka akan lebih memperjelas keterkaitannya.

Dari Kiri Kekanan Sceince Symbol-> Nuclear Symbol (1)-> Nuclear Symbol (2)-> Logo UIN
Baca : UIN Logo Baru: Ke Mana Arahnya?
APA ARTINYA SEBUAH SYMBOL??
Open Your Mind - Illuminati Symbolism
http://www.youtube.com/view_play_list?p=34073D2C4B406E62
Sumber
;
swaramuslim.net