---
Apa itu Kelompok 99? Kelompok 99 adalah salah satu kelompok terbesar dan tertua yang pernah ada didunia (malah sudah ada semenjak jaman Sebelum Masehi !). Jaringannya telah tersebar di seluruh penjuru dunia termasuk Indonesia.
Berdasarkan sejarah, terungkap fakta bahwa tokoh-tokoh dunia seperti Alexander the Great, Jenghis Khan, Adolf Hitler, dll termasuk ke dalam Kelompok 99.
Alexander the great
:
Jenghis khan: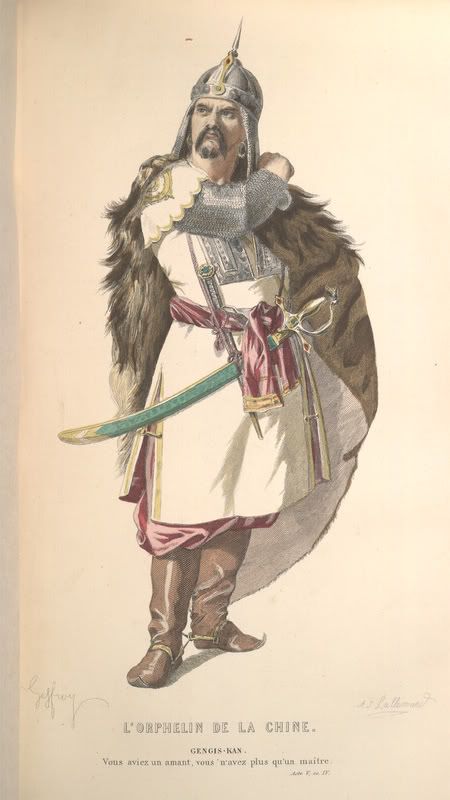 Adolf Hitler:
Ideologi Kelompok ini telah mengakibatkan terciptanya banyak kekacauan, kerusakan dan pertumpahan darah diseluruh dunia. Oleh karena itu sangat penting untuk mengetahui apa itu Kelompok 99 agar kita bisa mengetahui anggota Kelompok ini. untuk memahami keberadaan dan tindak-tanduk mereka disekitar kita, mari agan2 baca kisah berikut ini, karena siapa tahu anda salah satunya :
Jaman dahulu kala, hiduplah seorang Raja. Raja ini seharusnya puas dengan kehidupannya, dengan segala harta benda dan kemewahan yang ia miliki. Tapi Raja ini tidak seperti itu. Sang Raja selalu bertanya-tanya mengapa ia tidak pernah puas dengan kehidupannya. Tentu saja, ia memiliki perhatian semua orang kemana pun ia pergi, menghadiri jamuan makan malam dan pesta yang mewah, tetapi, ia merasa ada sesuatu yang kurang dan ia tidak tahu apa sebabnya.

Suatu hari, sang Raja bangun lebih pagi dari biasanya dan memutuskan untuk berjalan-jalan di sekitar istananya. Sang Raja masuk ke dalam ruang tamunya yang luas dan berhenti ketika ia mendengarkan seseorang bernyanyi dengan riang… dan perhatiannya tertuju kepada salah satu pembantunya. .. yang bersenandung gembira dan wajahnya memancarkan sukacita serta kepuasan. Hal ini menarik perhatian sang Raja dan ia pun memanggil si hamba masuk ke dalam ruangannya.

Pria ini, si hamba, masuk ke dalam ruangan sang Raja seperti yang telah diperintahkan. Lalu sang Raja bertanya mengapa si hamba begitu riang gembira. Kemudian, si hamba menjawab,
"Yang Mulia, diri saya tidaklah lebih dari seorang hamba, namun apa yang saya peroleh cukup untuk menyenangkan istri dan anak-anak saya. Kami tidak memerlukan banyak, sebuah atap di atas kepala kami dan makanan yang hangat untuk mengisi perut kami. Istri dan anak-anak saya adalah sumber inspirasi saya, mereka puas dengan apa yang bisa saya sediakan walaupun sedikit. Saya bersukacita karena mereka bersukacita. "

Mendengar hal tersebut, sang Raja menyuruh si hamba keluar dan kemudian memanggil asisten pribadinya masuk ke dalam ruangan. Sang Raja berusaha mengkaji perasaan pribadinya dan mengkaitkan dengan kisah yang baru saja didengarnya, berharap dirinya dapat menemukan suatu alasan mengapa ia seharusnya dapat merasa puas dengan apa yang dapat diperoleh dengan sekejap tetapi tidak, sedangkan hambanya hanya memperoleh sedikit harta tetapi memiliki rasa kepuasan yang besar. Dengan penuh perhatian, sang asisten pribadi mendengarkan ucapan sang Raja dan kemudian menarik kesimpulan.
Ujarnya, "Yang Mulia, saya percaya si hamba itu belum menjadi bagian dari kelompok 99."
"Kelompok 99? Apakah itu?" tanya sang Raja.

Kemudian, sang asisten pribadi menjawab, "Yang Mulia, untuk mengetahui apa itu Kelompok 99, Yang Mulia harus melakukan hal ini…. letakkan 99 koin emas dalam sebuah kantung dan tinggalkan kantung tersebut di depan rumah si hamba, setelah itu Yang Mulia akan mengerti apa itu Kelompok 99."
Sore harinya, sang Raja mengatur agar si hamba memperoleh kantung yang berisi 99 koin emas di depan rumahnya. Walaupun ada sedikit keraguan muncul, dan sang Raja ingin memberikan 100 koin emas, namun ia menuruti nasihat si asisten pribadi dan tetapi meletakkan 99 koin emas.

Esok harinya, ketika si hamba baru saja hendak melangkahkan kakinya keluar rumah, matanya melihat sebuah kantung. Bertanya-tanya dalam hatinya, ia membawa kantung itu masuk ke dalam dan membukanya. Ketika melihat begitu banyak koin emas di dalamnya, ia langsung berteriak girang.. Koin emas… begitu banyak! Hampir ia tidak percaya. Kemudian ia memanggil istri dan anak-anaknya keluar memperlihatkan temuannya. Si hamba meletakkan kantung tersebut di atas meja, mengeluarkan seluruh isinya dan mulai menghitung. Hanya 99 koin emas, dan ia pun merasa aneh.. Dihitungnya kembali, terus menerus dan tetap saja, hanya 99 koin emas. Si hamba mulai bertanya-tanya, kemanakah koin yang satu lagi? Tidak mungkin seseorang hanya meninggalkan 99 koin emas. Ia pun mulai menggeledah seluruh rumahnya, mencari koin yang terakhir. Setelah ia merasa letih dan putus asa, ia memutuskan untuk bekerja lebih keras lagi untuk menggantikan 1 koin itu agar jumlahnya genap 100 koin emas.

Keesokan harinya, ia bangun dengan suasana hati yang benar-benar tidak enak, berteriak-teriak kepada istri dan anak-anaknya, tidak menyadari bahwa ia telah menghabiskan malam sebelumnya dengan bekerja keras agar ia mampu membeli 1 koin emas. Si hamba bekerja seperti biasa, tetapi tidak dengan suasana hati yang riang, bersiul-siul seperti biasanya. Dan si hamba pun tidak menyadari bahwa sang Raja memperhatikan dirinya ketika ia melakukan pekerjaan hariannya dengan bersungut-sungut.

Sang Raja bingung melihat sikap si hamba yang berubah begitu drastis, lalu memanggil asisten pribadinya masuk ke dalam ruangan. Diceritakan apa yang telah dilihatnya dan si asisten pribadinya tetap mendengarkan dengan penuh perhatian. Sang Raja bertanya, bukankah seharusnya si hamba itu lebih riang karena ia telah memiliki koin emas.

Jawab si asisten,"Ah. . tetapi, Yang Mulia, sekarang hamba itu secara resmi telah masuk ke dalam Kelompok 99."

Lanjutnya, "Kelompok 99 itu hanyalah sebuah nama yang diberikan kepada orang-orang yang telah memiliki semuanya tetapi tidak pernah merasa puas, dan mereka terus bekerja keras mencoba mencari 1 koin emas yang terakhir agar genap 100 koin emas.

Kita harusnya merasa bersyukur dengan apa yang ada, dan kita bisa hidup dengan sedikit yang kita miliki. Tetapi ketika kita diberikan yang lebih baik dan lebih banyak, kita menghendaki lebih! Tidak menjadi orang yang sama lagi, yang puas dengan apa yang ada, tetapi kita terus menghendaki lebih dan lebih dan memiliki keinginan seperti itu kita membayar harga yang tidak kita pun sadari. Kehilangan waktu tidur, kebahagiaan, dan menyakiti orang-orang yang berada di sekitar kita hanya untuk memenuhi kebutuhan dan keinginan kita sendiri. Orang-orang seperti itulah yang tergabung dalam Kelompok 99!"

Mendengar hal itu, sang Raja memutuskan bahwa untuk selanjutnya, ia akan mulai menghargai hal-hal yang kecil dalam hidup.