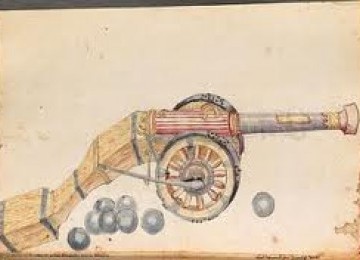 Penemuan teknik dan mekanik pada bidang militer umat Muslim dapat ditelurusi melalui berbagai karya. Beberapa ilmuwan Muslim menuliskan dengan lengkap proses pembuatan, material yang digunakan, hingga mekanisme kerja alat-alat perang dari abad pertengahan.
Salah satu yang terkenal ditorehkan oleh Najm al Din Hassan al Rahman. Saintis asal Suriah yang wafat tahun 1295 itu menyajikan sebuah buku berisi sejumlah perlengkapan teknologi militer.
Judulnya Kitab
al Furusiyya wa al Manasib al Harbiyya
. Buku ini menjadi rujukan sejarah paling penting yang mendokumentasikan teknologi roket awal kreasi ilmuwan Muslim.
Menurut Frank H Winter pada buku
The Genesis of the Rocket in China and its Spread to the East and West,
kaum Muslim mewarisi senjata roket. Dari naskah-naskah klasik di dunia Islam, para saintis Barat pun mengenal teknologi ini untuk dikembangkan lebih lanjut.
Di samping buku Hassan al Rahmah, masih ada karya lain yang membahas teknologi roket. Yakni risalah milik fisikawan bernama Yusuf ibn Ismail al Kutub. Pada karya yang selesai disusun tahun 1311 itu, ia membeberkan penggunaan serbuk potasium nitrat sebagai campuran bahan bakar roket.
Umat Muslim juga menemukan teknik torpedo. Pada masa modern, torpedo yang diluncurkan dari kapal selam atau kapal permukaan memakai sirip yang menjadi pengarah atau kemudi. Berabad-abad silam, ilmuwan Muslim telah mengungkapkan mekanisme serupa.
Hassan al Rahmah menyebut torpedo tersebut sebagai 'telur yang bisa meluncur di air dan meledak.' Bentuk torpedo awal itu sekilas mirip cangkang telur. Badan torpedo terbuat dari bahan aluminium, di dalamnya ditaruh serbuk mesiu. Tenaga dorongnya berupa dua roket serta sirip (rudder) untuk pengarah ke sasaran.
Perlengkapan kanon meriam turut menjadi simbol kejayaan teknologi militer umat Muslim. Setidaknya ada empat manuskrip Arab peninggalan abad 14 yang menjelaskan mengenai meriam portabel pertama. Satu tersimpan di St Petersburg, dua di Paris dan satu terdapat di Istanbul.
Prinsip kerja meriam kuno itu mirip dengan meriam modern. Pada artikelnya di laman Muslim Heritage, Prof Mohammed Mansour menyebut teknologi meriam dan bahan peledak yang dibawa kaum Muslim ke Andalusia, dan diguanakan dalam peperangan melawan pasukan Nasrani, menginsiprasi para ilmuwan Eropa.
''Sejak dikenalkan di Spanyol, teknologi itu lantas berkembang dengan pesat di Prancis, Italia, serta Jerman,'' paparnya.
Sumber
:
http://www.republika.co.id/